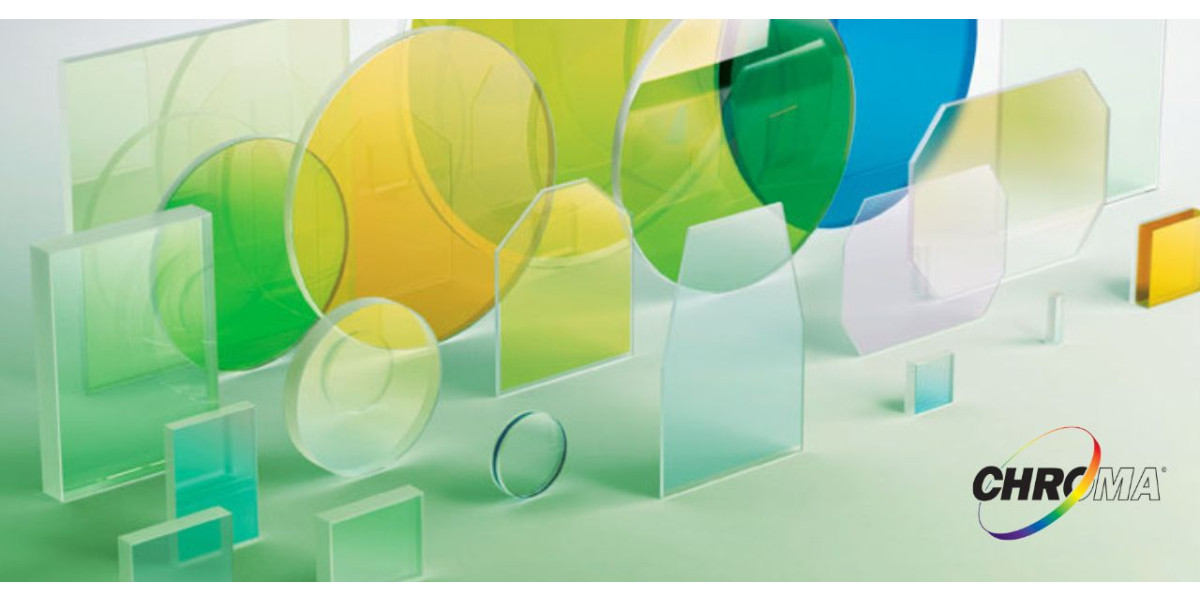 The Ultimate Photonics Trade Show Survival Guide
Expert Tips for First-Time and Experienced Attendees
May 22, 2023
Chroma Marketing
Share
Are you gearing up to attend your first optics trade show or looking to make the most of your next one?
Optics trade shows such as SPIE Photonics West, Laser World of Photonics, Optatec, and CLEO are the perfect platforms for professionals in the optics and photonics industries to learn, network, and discover new business opportunities.
There can be a lot involved in attending your first or even tenth trade show, so we have put together a list of tips and tricks to make the experience a success for you.
Above all, keep in mind that trade shows present an excellent chance to expand your network, gain knowledge, and discover new possibilities!
1) Pre-show preparation
• Research the event: Get to know the event agenda, exhibitor list, and floor plan in advance. This will help you identify your list of must-see presentations, workshops, and booths.
• Set goals: Determine what you want to achieve at the trade show. It could be networking, learning about new technologies, finding potential suppliers, or all of the above. Remember to stay focused though. In most cases, it will be best to focus on a limited set of objectives.
• Schedule meetings: To make the most of your time at the event, pre-arrange meetings with exhibitors, speakers, or other attendees you'd like to connect with. Trade shows are an excellent time to check in with both your suppliers and your customers.
• Create a packing checklist: Make a list of essential items you'll need at the event, such as business cards, comfortable shoes, a portable phone charger, and a reusable water bottle. Having everything you need will help you stay comfortable and focused during the trade show.
• Prepare your elevator pitch: Create a brief introduction of yourself and your company to effectively engage with new contacts during the event.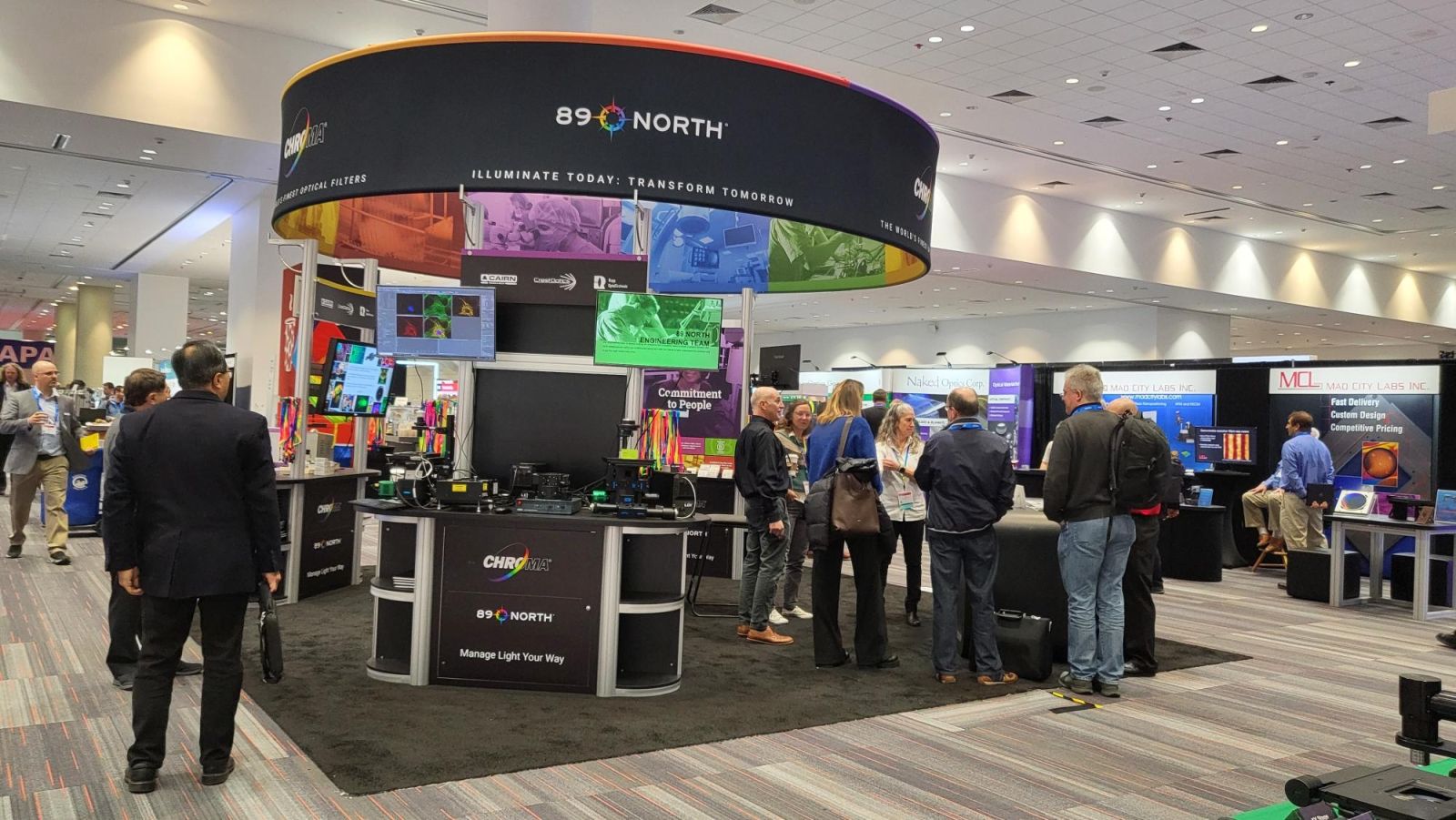 2) Navigating the trade show floor
• Prioritize your time: There is a lot to see and do at most industry trade shows. Give yourself room to explore, but be mindful of the time. Make sure to set aside a period for attending sessions and visiting booths that are most relevant to your goals.
• Stay organized: Take notes during presentations and keep a record of the booths you've visited, including follow-up actions you want to take and any relevant contact information.
• Interact with exhibitors: Don't be shy! Ask questions, request demonstrations, and collect relevant brochures and information to better understand how the exhibitors can help you in your work.
• Network at every opportunity: Make the most of breaks, lunch, and social events to introduce yourself to fellow attendees and expand your professional network. You never know who you might meet. Great relationships in the photonics industry often begin at a trade show.

3) Attending presentations and workshops
• Divide and conquer: If you're attending the trade show with colleagues, coordinate your schedules to cover more ground and attend different sessions simultaneously. You can share your insights and learnings with each other afterward.
• Prioritize quality over quantity: Instead of trying to attend every session, focus on attending those that are most relevant and valuable to your goals. It's better to deeply engage with a few sessions than to rush through many without absorbing the content.
• Arrive early: Secure a good seat by arriving at the presentation or workshop venue early. This also gives you a chance to familiarize yourself with the room layout and connect with fellow attendees before the session starts.
• Share your thoughts and ask questions: Don't hesitate to share your thoughts or ask questions during the Q&A portion of the session. They can lead to a more enriching experience for both you and other attendees. Your questions might also encourage the speaker to elaborate on a particular point, providing additional insights.

4) Utilize social media
• Follow the event hashtag: Keep an eye on the event hashtag on platforms like Twitter and LinkedIn to stay updated on the latest news, announcements, and discussions.
• Share your experience: Post photos, quotes, and insights from the event to engage with your online network and showcase your presence at the trade show. Posts with visuals such as photos, videos, and even livestreams can help you better capture the essence of the event.
• Tag speakers and companies: When sharing your experience or insights from a specific session or booth, tag the speaker or company involved. This can help increase the visibility of your posts and foster engagement with the tagged parties.

5) Post-show follow-up
• Organize your contacts: Compile and organize contact information collected at the event for easy reference and follow-up.
• Reach out to new connections: Send personalized follow-up messages to new contacts, expressing gratitude for the meeting and outlining next steps or potential collaboration opportunities.
• Evaluate your experience: Reflect on your trade show experience and identify areas for improvement, as well as key takeaways that can be applied to your business or career.
• Share your learnings: Discuss key takeaways from presentations and workshops with colleagues or on social media, fostering conversations and extending the reach of the event.
• Plan for the next event: Based on your experience and learnings from the trade show, start planning for the next event. Look for areas of improvement and set new goals for your future photonics trade show experiences.
Attending a trade show in the photonics industry can be a valuable and rewarding experience for both newcomers and seasoned attendees. By following these tips, you'll be well-prepared to make the most of your time at the event and reap the benefits of networking, learning, and discovering new opportunities.
Alright, with this collection of tips and tricks you're ready to shine at the next photonics or optics trade show. Just keep in mind that being prepared and having a game plan will help you get the most out of your experience.
Good luck, now get out there and start networking, learning, and exploring!
If you have any questions about our filters please contact Customer Service. Additionally, contact our Sales Team will help you customize filters or recommend a catalog set to work with your application.